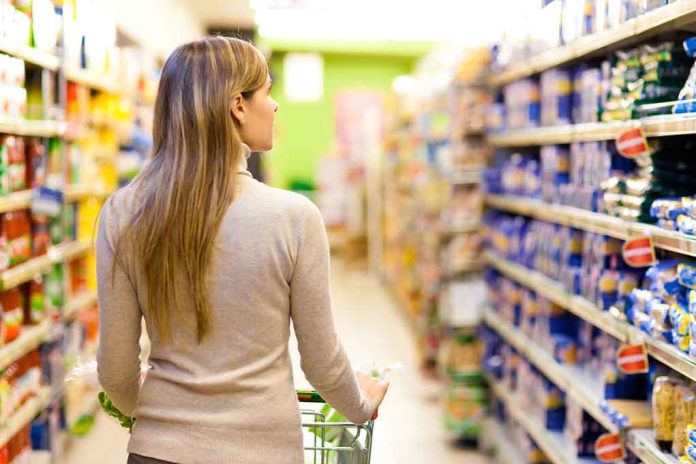 (USNewsMag.com) – Considering the United States of America is seen as one of the wealthiest countries on the planet, many are quite surprised that there is such a high number of people still struggling with food insecurity. When we discuss food insecurity, we don't just mean the inability to obtain food, but also the inability to source nutritious food. Thankfully, there's a federal assistance program that aims to tackle that exact problem.
The Supplemental Nutrition Assistance Program (SNAP) is a program that's been around for a long time. You've probably heard of this program by its original name moniker – food stamps. People could use food stamps to pay for food at certain places. In 1990, the government replaced paper food stamps with electronic benefits transfer (EBT) cards. Obviously, paper stamps took a while to remove themselves from circulation. In 2014, the government successfully completed the transitions from paper stamps and vouchers to EBT cards.
These cards work the same way debit cards work. The government deposits SNAP benefits into accounts linked to the cards. They will also track what the users use the money for. Eligible cardholders can use the cards at EBT participating stores, ATMs, and point-of-sale (POS) terminals. The cards can only be used to pay for the SNAP-eligible portions of any purchase.
Who Are These EBT Cards Actually For?
Our federal government is targeting help from this program at very low-income households. Whether it's an individual or a family, SNAP can be make a critical difference for those with low-incomes, no matter what the reason. That's why the government decided to keep an applicant's income as the main eligibility criteria.
To qualify for SNAP, you must make less than 130% of the federal poverty level. The government calculates the federal poverty line, and then applies different criteria for variable family sizes. For the fiscal year of 2022, the poverty line for a household of 3 persons is $23,030. So, for a household of 3 to qualify for SNAP, they must make no more than $29,939 per year.
There are other factors that can influence the benefits you receive through SNAP. The government might also check on your household assets or resources, such as bank accounts. They might require each of those to be under a certain limit. It's important you'd check with your state's SNAP office for exact criteria. Here's a directory that'll help you find your state's SNAP office.
You Can't Use EBT Cards To Buy Whatever You Want
The government is using this program to help Americans pay for food. That means EBT users will have a limited list of items that they can purchase with their benefits. There's also a list of things that the government prohibits EBT users from buying using the cards. Here's what you should buy using EBT Cards:
Fruits and vegetables
Poultry, meat, and fish
Dairy products
Cereals and different types of bread
Other foods, like snack foods and nonalcoholic beverages
Plants and seeds that you can use to produce food
On the other hand, you can not use your EBT cards to buy things that are not important to your diet, such as:
Alcohol and tobacco products
Medicines, vitamins, and supplements
Live animals
Non-food grocery items, such as cleaning supplies and pet food
Pre-prepared hot meals.
Recipients can can use their EBT cards to purchase these foods at local grocery stores, convenience stores, farmer's markets, and even some online delivery websites like Walmart and Amazon. To locate the nearest SNAP retailer to you, click here.
The Application Process For SNAP
Those who are interested in the program may apply by phone or by mail. The government even allows people to apply for SNAP online. Remember, though – each state has a different application process and application form.
It is also important to note that it may take your local SNAP office up to 30 days to process your application. During that process, your local SNAP office might ask you to attend a simple interview. If you're eligible, you may begin receiving your benefits depending on the day you finish the process.
Copyright 2022, USNewsMag.com