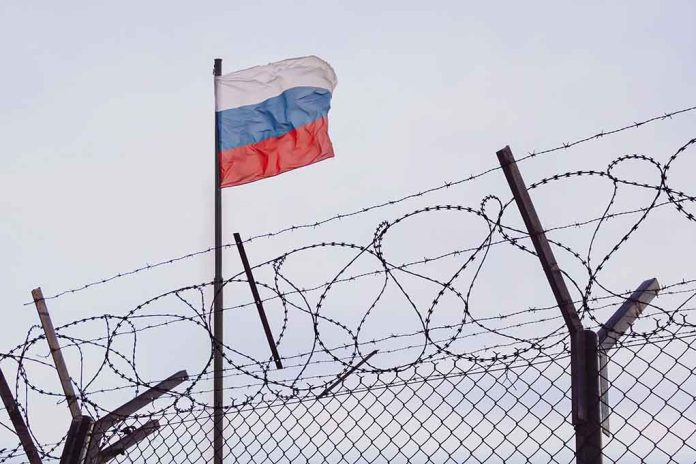 WNBA Star CONVICTED – Atrocious Prison Conditions Revealed
(USNewsMag.com) – Russian authorities arrested WNBA player Brittney Griner in February for bringing hashish oil into the country. She pleaded guilty, and a court recently sentenced her to nine years in prison. Americans are now getting a look into one of the prisons where she might serve her time.
Multiple media outlets have reported on the conditions inside the Correctional Colony No. 1 (IK-1), where Griner has spent the last six months. Authorities in Russia have not said where they intend to place her to serve her prison sentence, but she could be sent back to the same facility. The Moscow prison has been described as "grim" in the description because of its artificial lighting and gray walls.
Prior to becoming a women's prison, IK-1 was an orphanage. It has been used in the past to hold defendants before and after their trials. The facility also houses a sewing factory, where a Russian video shows women working.
There's also a Russian Orthodox church and has a statue of Soviet leader Vladimir Lenin in its courtyard of the prison.
In July, journalist Ekaterina Kalugina told The New York Times that every day in the prison is the same for Griner and other inmates. They wake up, eat breakfast, walk in the courtyard, and then read or watch Russian television. Prisoners are only allowed to shower twice a week but each cell has a private bathroom. They can order food online and are allowed to have a refrigerator in their cells for groceries. However, it takes hours to receive the food because of inspections.
What do you think about the prison conditions?
Copyright 2022, USNewsMag.com