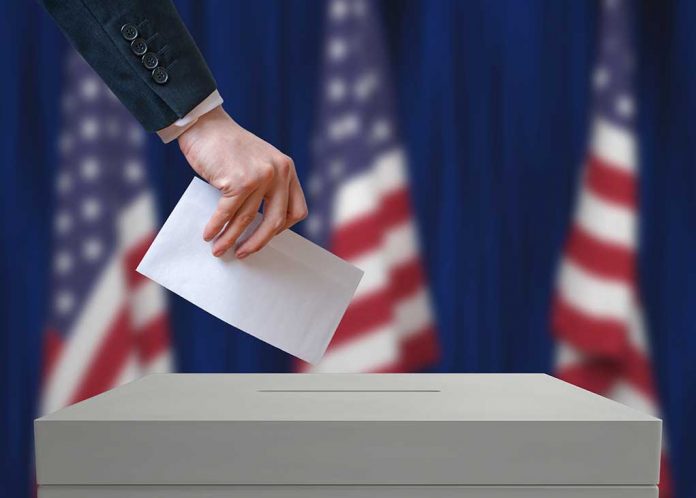 (USNewsMag.com) – The Democratic Party is opposed to voter ID across the country and has been very vocal about its reasoning. Recently, Vice President Kamala Harris said she didn't think her party should give in on the issue because people in rural America don't know how to make copies of their IDs. Other Democrats have said minority voters do not have access to driver's licenses and ID cards. Republicans are now using their remarks against them.
A new ad from the Republican National Committee (RNC) shows a black man, Melvin Everson, staring straight into the camera, holding up his ID, and explaining he had no problem obtaining one. He points out the comments made by Democrats and says the real reason the Left is against voter ID laws is because it thinks "this stops them from winning elections." Melvin tells viewers that's all the Democratic Party really cares about.
The ads started airing in Austin, Texas. The RNC also released data recently showing the majority of Americans support voter ID and other election security measures. It's absurdly racist to suggest black Americans are incapable of obtaining identification. As if they are too stupid to figure out how to fill out a form at the DMV, pay a fee, and get their photo taken. Despite being told over and over again that the comments were ignorant, the party has persisted with that narrative. Now, it could come back to bite them in a big way in the 2022 midterms.
Copyright 2021, USNewsMag.com