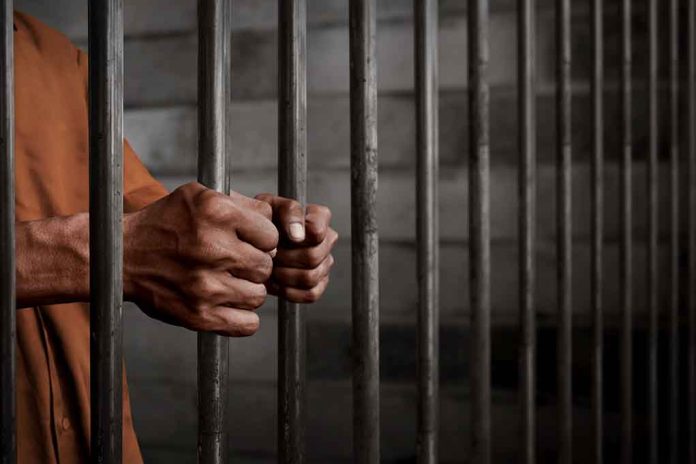 (USNewsMag.com) – On Oct. 6, a coalition of Democrats from the House and Senate sent a letter to President Joe Biden seeking clemency be granted to Native American activist Leonard Peltier, 79, who was convicted in 1977 for the murder of two FBI agents.
Democrats, led by House Natural Resources Committee ranking member and Arizona Rep. Raul Grijalva, sent the letter casting doubt on the circumstances of the case and urging Biden to grant "executive clemency or compassionate release" to Peltier. According to the letter, there have been witnesses who have come forward over the years, alleging "constitutional violations and prosecutorial misconduct" that occurred during the investigation of the case. The letter made note of Peltier's age, adding that he suffers from many health issues. This is the fourth time since Biden was elected that Democrats have sent a letter requesting Peltier be released.
After a 25-day trial in 1977, Peltier was found guilty of first-degree murder. He was sentenced to two consecutive life sentences for the June 1965 killings of FBI Special Agents Ronald Williams and Jack Coler.
The two were killed during a shootout with several individuals, including Peltier, at Jumping Bull Ranch. The agents had gone to the ranch, which is located in South Dakota on the Pine Ridge Indian Reservation, to make an arrest of an individual who was wanted for burglary. During the shootout, the agents were wounded. However, the court found that Peltier then murdered them by shooting them at point-blank range. After the shooting, Peltier fled to Canada before being captured and then extradited back to the United States to stand trial.
Peltier has been imprisoned in a high-security prison in Florida for close to five decades.
On appeal, his conviction has been upheld, including in 1979 and 2004, when it made it to the Supreme Court.
The letter was signed by 33 lawmakers, including Democrats New York Rep. Alexandria Ocasio-Cortez, Minnesota Rep. Ilhan Omar, Congressional Progressive Caucus Chair, and Washington Rep. Pramila Jayapal, Missouri Rep. Cori Bush, Michigan Rep. Rashida Tlaib, New York Rep. Jamaal Bowman, California Rep. Ted Lieu, Vermont Sen. Bernie Sanders, as well as Republican Tennessee Rep. Tim Burchett
Copyright 2023, USNewsMag.com